You must allow cookies and JavaScript for a proper shopping experience.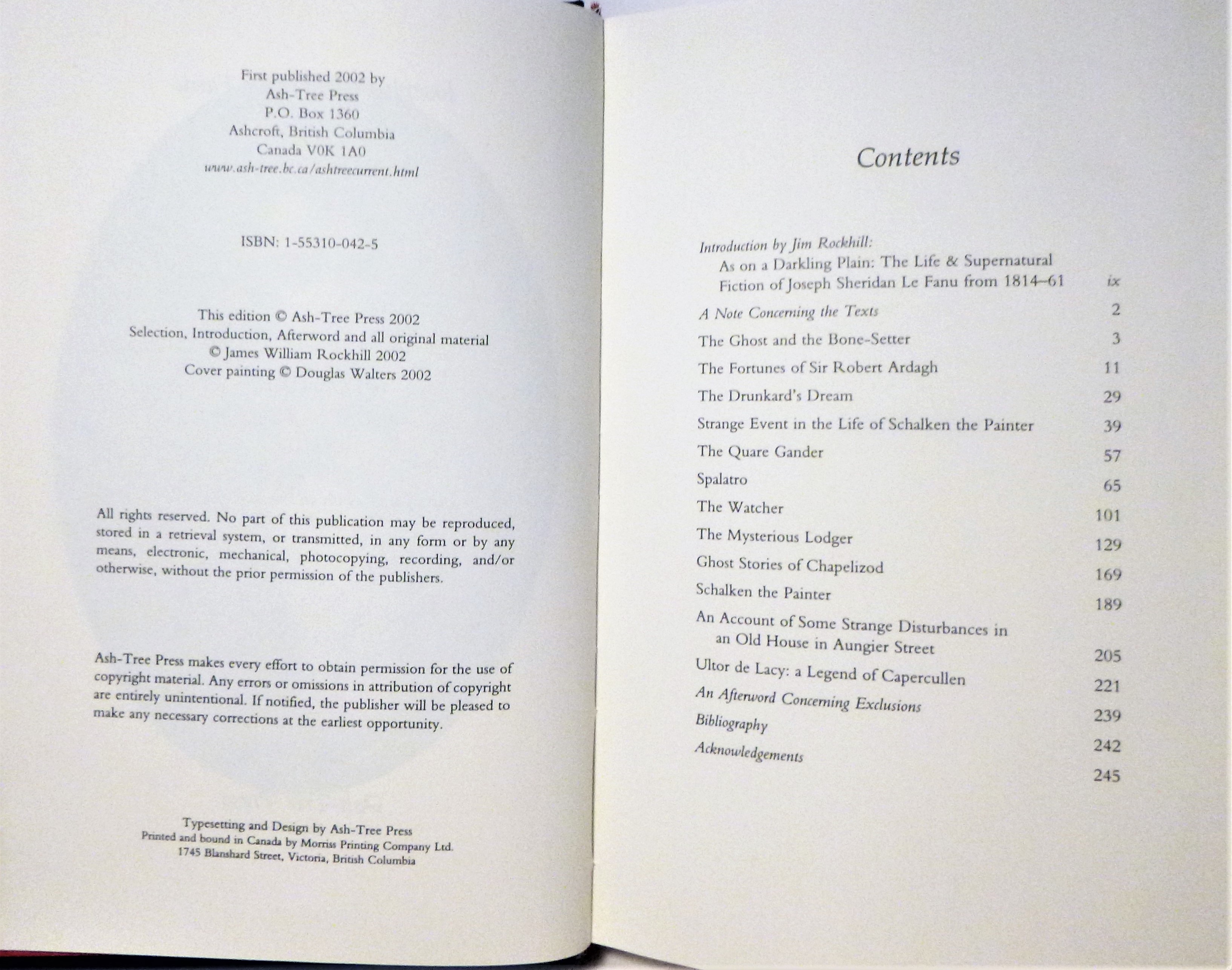 Price: $60.00
Publisher: British Columbia, Ash Tree Pr : 2002
Edition: 1st Edition
Seller ID: kz0
ISBN-13: 9781553100423
Binding: Hardcover
Condition: Near Fine
---
Over a period of some thirty-five years, Le Fanu produced some of the best - and most influential - weird tales ever written. In these volumes, collecting together all of Le Fanu's short supernatural fiction, editor Jim Rockhill has arranged the stories in chronological order, so that the author's growing skills as a storyteller can readily be seen. Schalken the Painter and Others covers the period between 1838 - when Le Fanu's first supernatural tale, 'The Ghost and the Bone-Setter', appeared in the Dublin University Magazine - and 1861, which saw publication of 'Ultor De Lacy'. Strange Ev...
View More...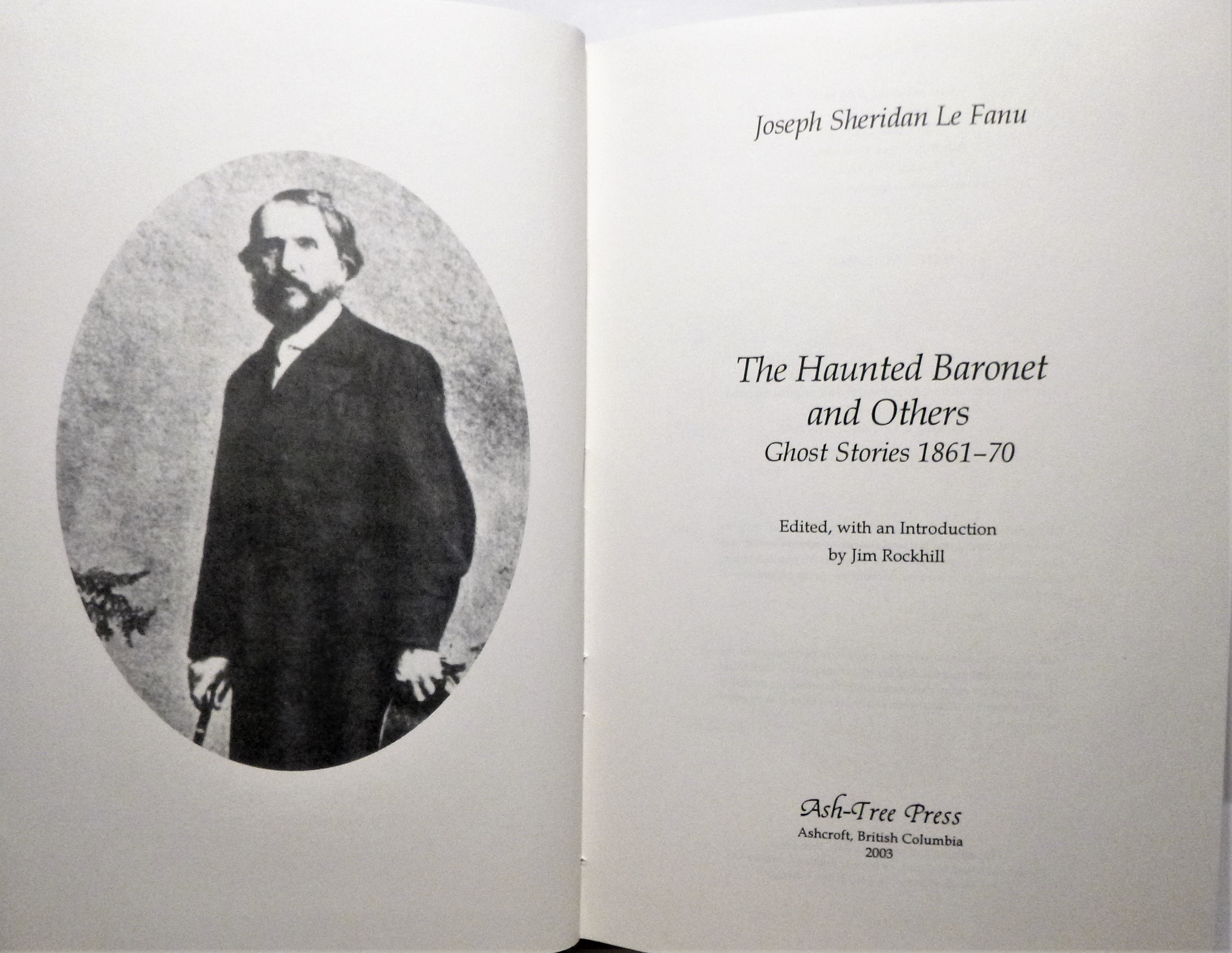 Price: $75.00
Publisher: British Columbia, Ash Tree Pr : 2003
Edition: 1st Edition
Seller ID: kz00
ISBN-13: 9781553100560
Binding: Hardcover
Condition: Near Fine
---
Joseph Thomas Sheridan Le Fanu was an Irish writer of Gothic tales and mystery novels. He was the leading ghost-story writer of the nineteenth century and was central to the development of the genre in the Victorian era. M.R. James described Le Fanu as "absolutely in the first rank as a writer of ghost stories". Three of his best-known works are Uncle Silas, Carmilla and The House by the Churchyard
View More...